Cleanup of Christ Union Baptist Church Cemetery
September 17, 2007
In the beginning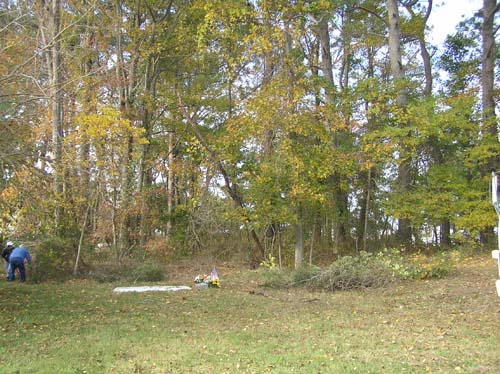 Ellen Richardson and Jim Carpenter
After much work and good fun.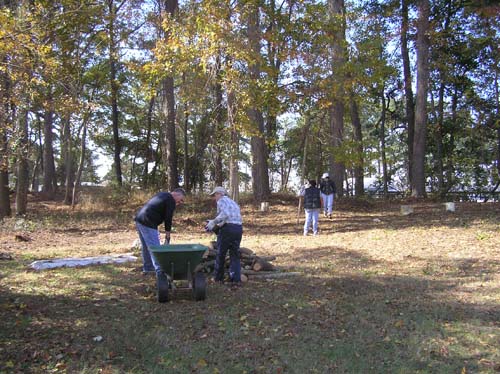 Jim West, Terry Howard, Donna West, and Ellen Richardson
January, 2008 - Second Effort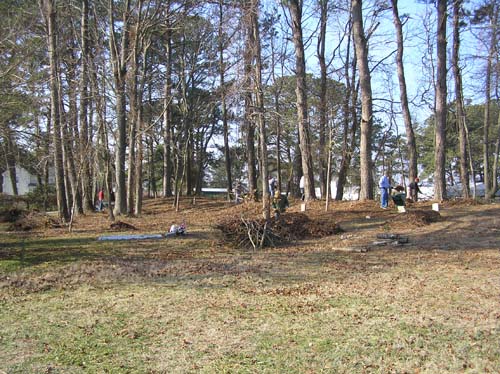 The Final Result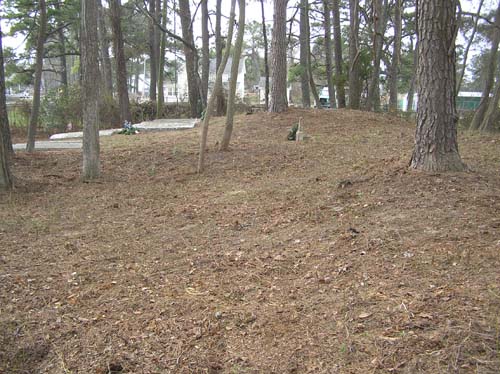 Newly Unearthed Tombstones
Mary E. Brinney (8/15/1816 - 1/9/1892)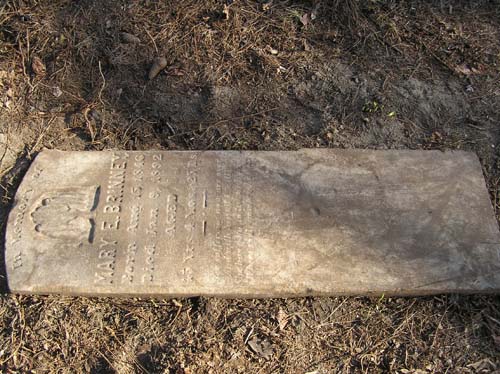 James H. Whealton - Son of James & Mariah
(11/26/1874 - 4/30/1894)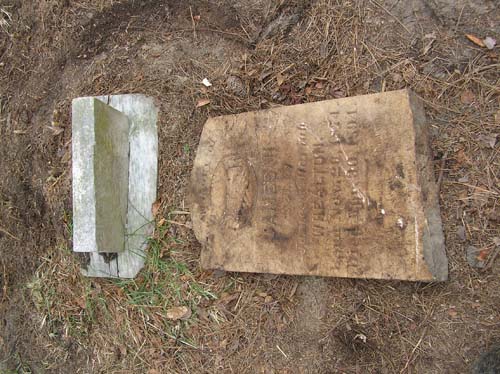 Crypt by missing tombstone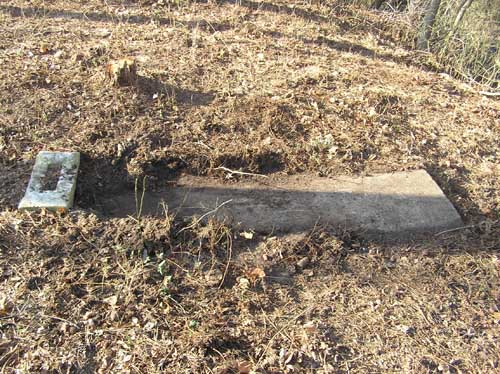 Unidentified Tombstone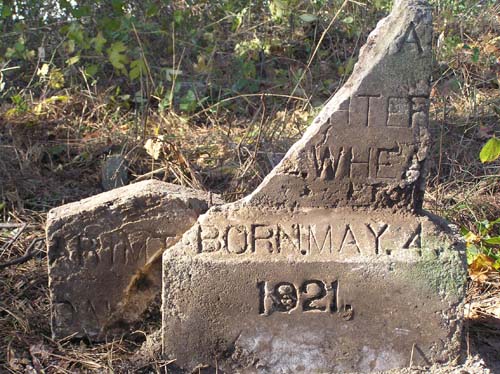 ARIMT--A (ARIMTHEA?)
DAU-HTER
----WHEA
BORN MAY 4, 1921
Note: It does not appear that the tombstone extended beyond the edges seen above.
And, what appears to be the footstone of this grave bears the initials A. I. W.
Another View